Yasmine Sima is a Ford Model based in Los Angeles. As a child in Tehran Sima says she was always "gherti" so when she moved to America, she decided to make fashion her calling. In this week's #UpCloseVaPersonal, guest blogger Shaz Sajadi gives us an intimate look into Yasmine's budding career and how her Instagram account helped amplify her style. This interview has been slightly edited for clarity.
How did you get into the fashion industry?
When I was 13, I was in a mall in Texas and a woman from my current agency Ford, asked me if I was interested in modeling and I said yes! We had a few meetings with them together with my mum, but it didn't end up going anywhere because I was living in Iran at the time and we were in Texas for a visit. I remember how sad I was when I was going back to Iran and I cried a lot, but then it happened again -- I got a contract with Ford, so that was great.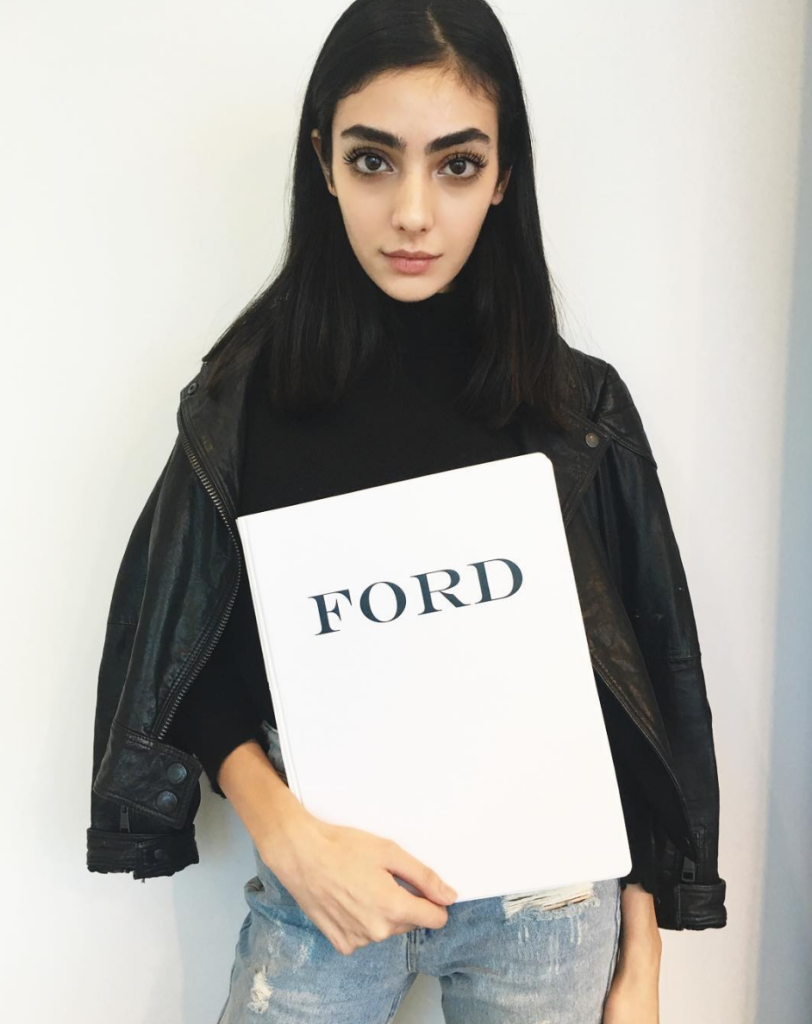 Did Ford find you again this time?
When I got started blogging and going to fashion shows I knew I wanted to be a model and this past Christmas when I was visiting my aunt in Dubai a lot of people emailed me asking me for my portfolio to do shoots and campaigns. I didn't have a portfolio back then, so no one hired me. But I didn't want to lose more opportunities because I didn't have representation. So when I came back to Los Angeles I started contacting modeling agencies and Ford was the one that responded the quickest and I got signed the day after I interviewed with them. I didn't think it would happen so quickly. I couldn't believe it, because I'm not even that tall compared to the other models. I'm also not blonde haired with blue eyes.
How did you get so popular on Instagram with Middle Eastern followers?
I started my Instagram account and made it public a year and half ago. I immediately started getting Middle Eastern followers, which was really surprising for me, but at the same time inspired me to post more pictures. I would just post random outfits and I got a lot of great feedback from people especially from girls in the Middle East and that was very exciting for me. I think part of the reason was that I wasn't trying too hard. It started out with me and few other girls I had met in Dubai, blogging and posting pictures. Then this company Front Row Mode asked me to do their style page. After that, I would just dress up in outfits that I liked and I'd pose for them and that's how I got my follower base.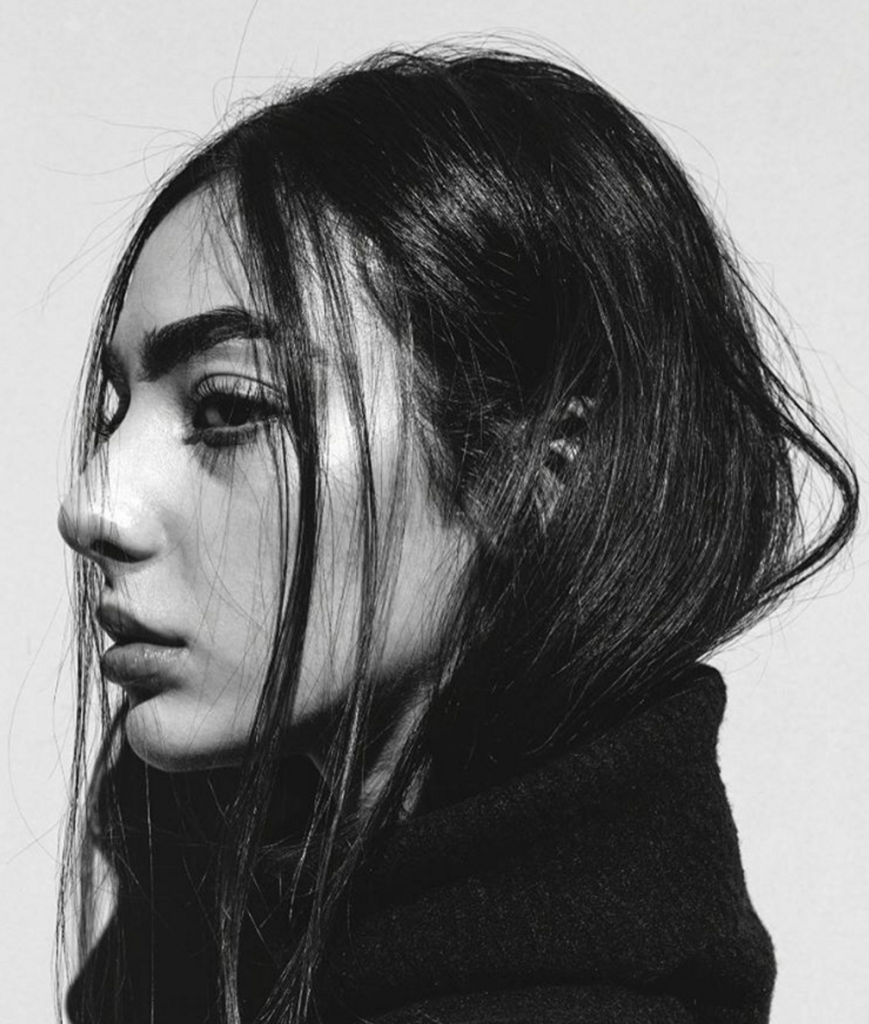 Anything you don't love so much about your job?
When I started I was a little nervous, because most of the models you see in magazines or the big campaigns are mostly European looking models and I didn't like that I looked different, because at first I noticed how they were getting the jobs more than I was. I felt like I didn't fit in because of my dark skin and dark eyes, but the industry is really starting to shift and the more I worked the more I met people who were interested in diversity and girls with different cultural backgrounds. Also sometimes you come off as really superficial as a model, but that's not the fashion industry, that's the general opinion some people have towards models. In addition, when I was signing my contract, I made sure I would not be asked to do any nudity or model for swimwear and I want girls to know that you can become a model without being naked. 
How did you get your sense of style?
My mum a little, but I think I dress better than her!  When I was little I would watch my aunt Shima dress up and go out on dates and she always dressed so well.
How would you describe your style?
It changes so much, right now I am really into vintage stuff. It's mostly based on what I feel like and I don't necessarily follow the general trend.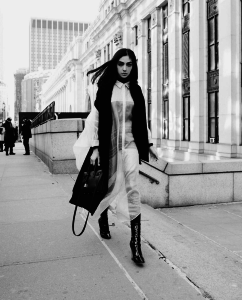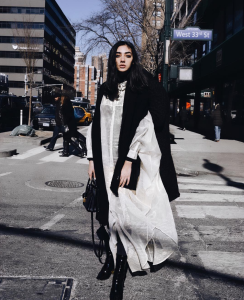 How do you manage to maintain your style when you go back to Iran and are limited in terms of what you can wear?
I don't necessarily buy manteaux, sometimes I just buy baggy clothes and men's clothing and just wear that and it ends up looking really cool. Sometimes I feel like the hejab adds to my outfit and makes it look more chic.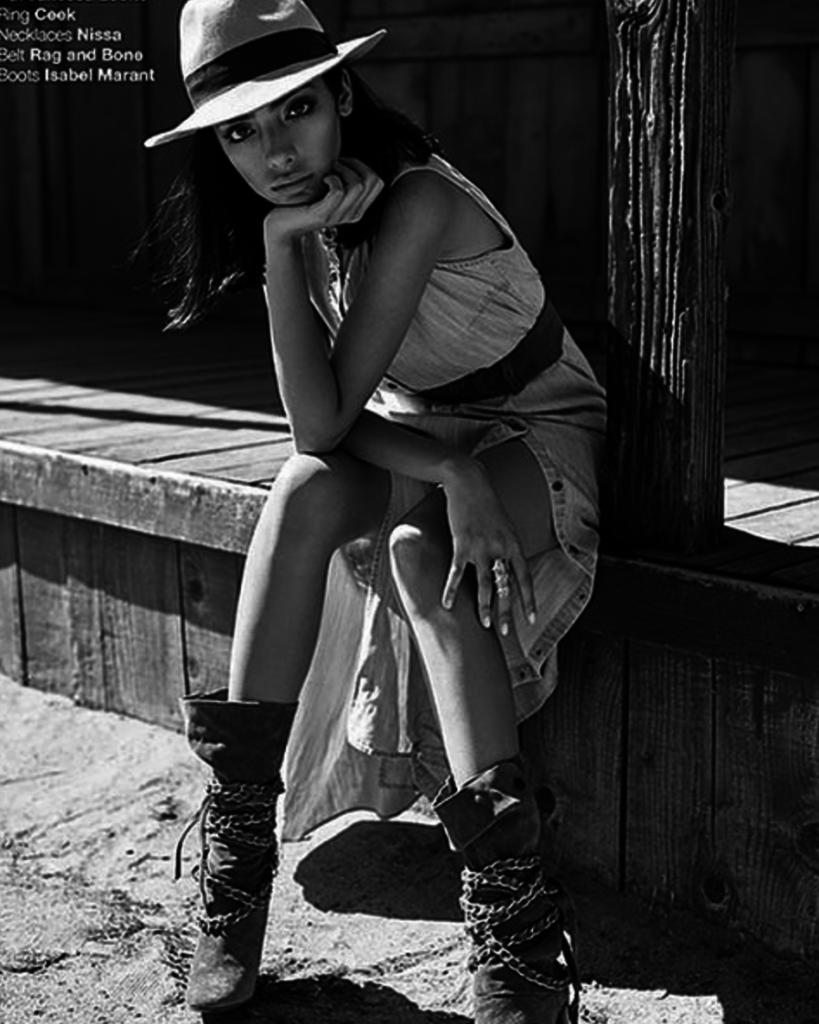 Do you still get nervous when you go out on shoots?
Absolutely. Modeling is not as glamorous as some people may think. You walk into a room and you are judged entirely on how you look and are constantly being compared to others, but you have got to go into it with the mindset of loving what you have and who you are.
Were you ever self-conscious about your looks at any point in your life?
I'm still pretty self-conscious. It's not something that goes away, if anything with my job, it gets worse. But you also have got to keep in mind that fashion is becoming more about personality rather than just looks. So the more comfortable you are with how you look and who you are, the more recognized you are going to get as a model.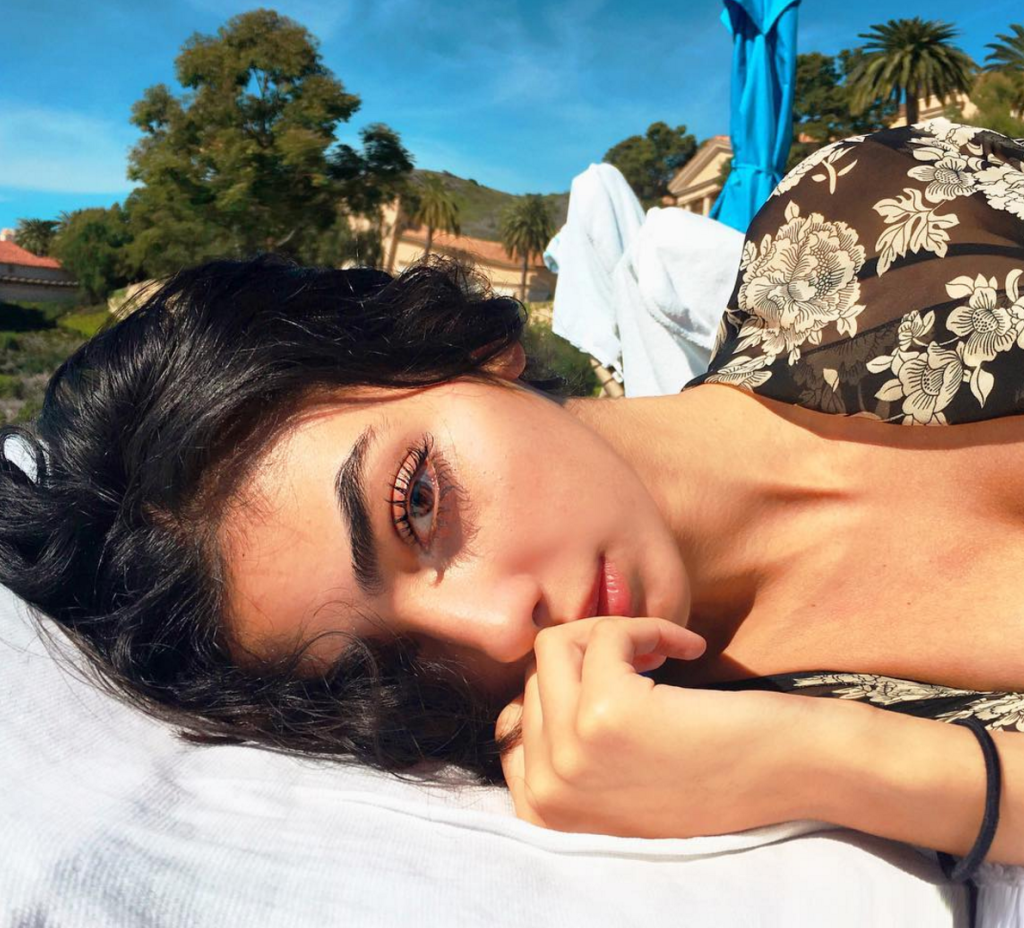 What do you think of the "Save the endangered Iranian nose campaign" on Facebook that encourages Iranian women to embrace their flaws and discourages nose jobs?
 I have broken my nose several times and from certain angles my nose looks ok, but from other angles it looks crooked, but I am never getting plastic surgery, I like that I have a Persian nose and I will never change it.