Delaram Cavey is a career member of the U.S. Foreign Service. Since 2003, she has chosen to focus on middle east politics, and has worked on these issues, both overseas and from Washington D.C.where she has worked in the bureaus of International Security and Nonproliferation, Population Refugees and Migration, and Democracy Human Rights and Labor. Her overseas postings have been to U.S. Embassies in Amman, Abu Dhabi, and Riyadh. Soon, Cavey will start in the Office of Iraq Affairs as Strategic Advisor, working on Iraq policy.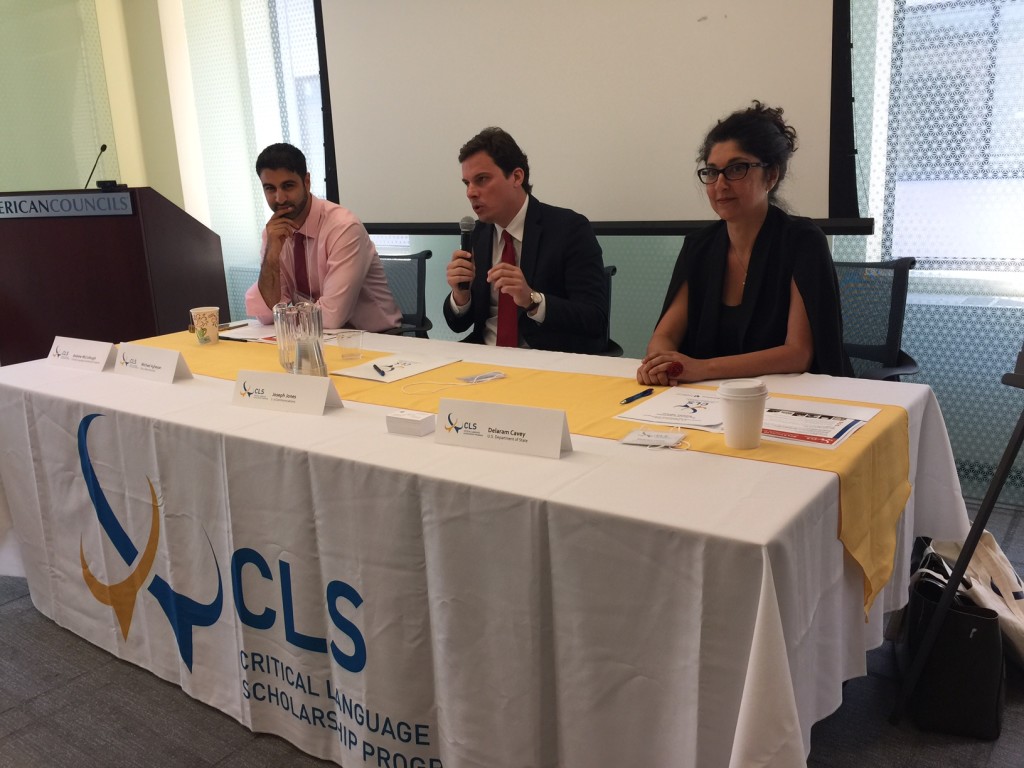 You are one of the only Iranian-Americans at the State Department who also speaks Arabic. This skill has taken you across the Arab world as a diplomat, from Iraq to Jordan to the Gulf States. Tell us about the trajectory of your career. How did you get into the State Department?
I came into the service as a Persian (Farsi) and French speaker.  I decided to learn Arabic because I joined after 9/11, and felt I could best serve working on Middle East issues.  I have been studying Arabic language for 13 years now and have fallen in love with it.  It is a fascinating and beautiful language and has actually helped my Persian language skills too.  I have served two tours in the Gulf and have gotten to know that area, since I am Iranian-American and also an Arabist.  I hope to grow as a U.S. diplomat who can work on the issues involving these two groups.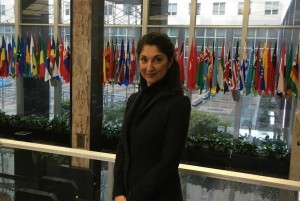 You have always been self-motivated and seemingly invincible when it comes to your determination to excel and succeed in your work. Describe the passion that drives you, especially as an Iranian-American working in the United States Department of State.
I am first and foremost a classical ballerina, so my drive and discipline comes from years of training and conditioning in that world.  Since the age of 5, I have been conditioning myself to set goals and work hard to achieve them.  As a refugee from Iran, we arrived just before the [Iranian] Revolution.  I had to learn English and adapt quickly.  Like other refugees, the transition was not easy, but I made a choice to thrive and set high goals, which I worked diligently to meet.  I have fallen many times, but I have always gotten back up and have never lowered my standards.  I am incredibly resilient, which is a trait I have acquired overcoming obstacles in my life.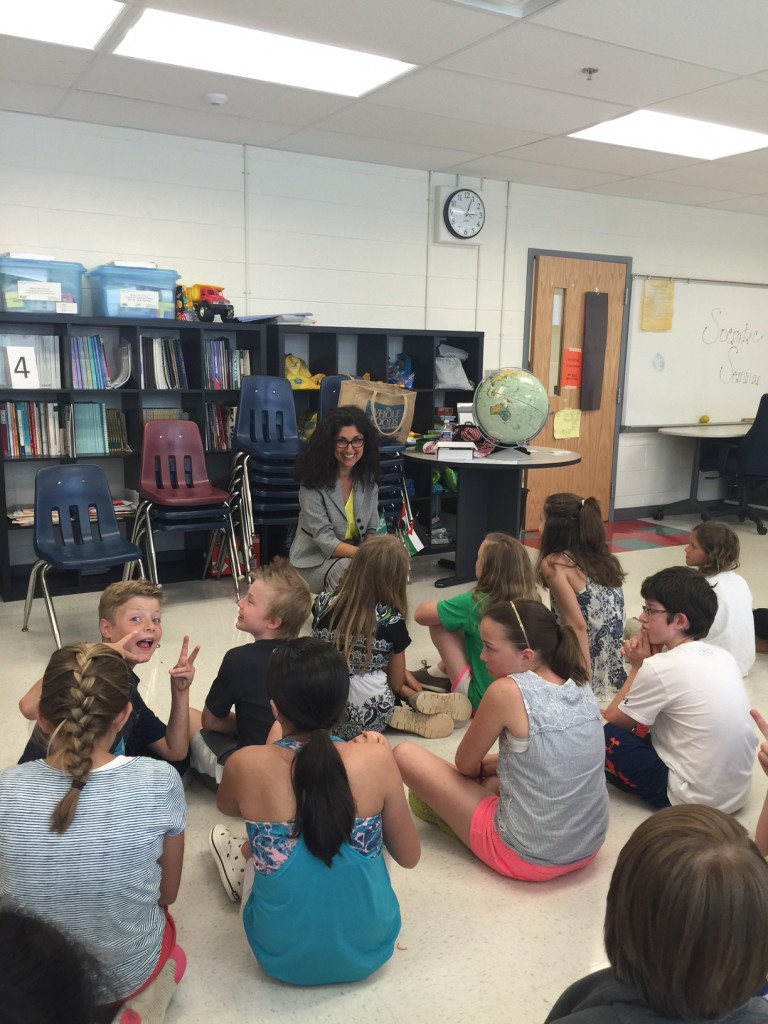 In the last couple of years you have been courageously battling cancer. What has made the difference in maintaining a balance between your health and your demanding career?
My foreign service family has rallied around me and my daughters Catherine and Claire, and has really given back to us generously. My health comes first, especially because I have to overcome stage 4 cancer in order to raise my daughters.  The diagnosis was a complete shock to everyone, but I didn't face it alone.  Over 20 FSOs came together to help bring our household effects from overseas delivery locations into our new residence.  Many more donated their unused annual sick leave, and we raised enough donations to get me through the first year of treatments.  I am now back on a flexible schedule, which involves teleworking as needed, so I can manage my treatments.  This is an excellent place to work.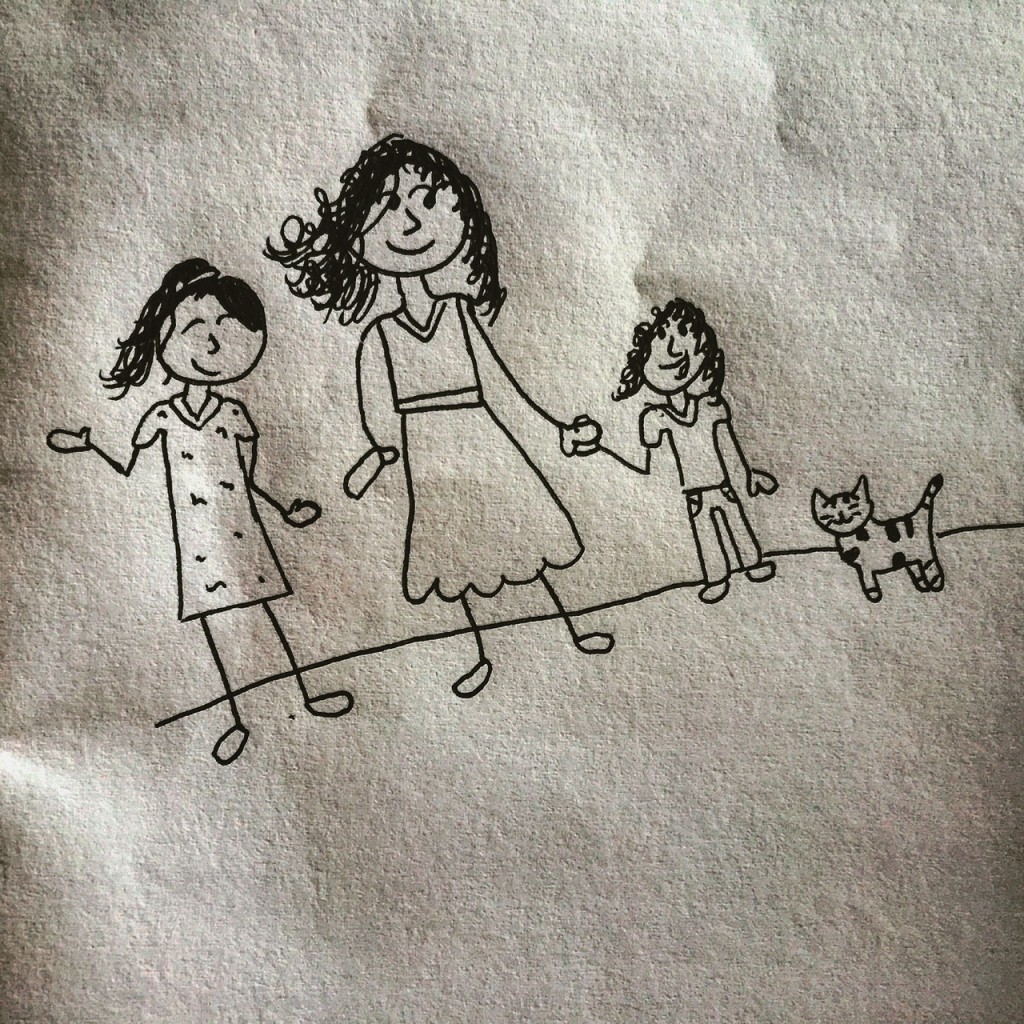 As a single-mother you take great pride in raising your two girls. What do you teach them about perseverance and fortitude?
My daughters are 11 and 9, and they are my pride and joy.  I live for them first and foremost, and I hope my example is teaching them about the strength, wisdom, and courage which is in every woman.
Delaram Cavey's interview with the Department of State's Virtual Embassy Tehran, USAdarFarsi.