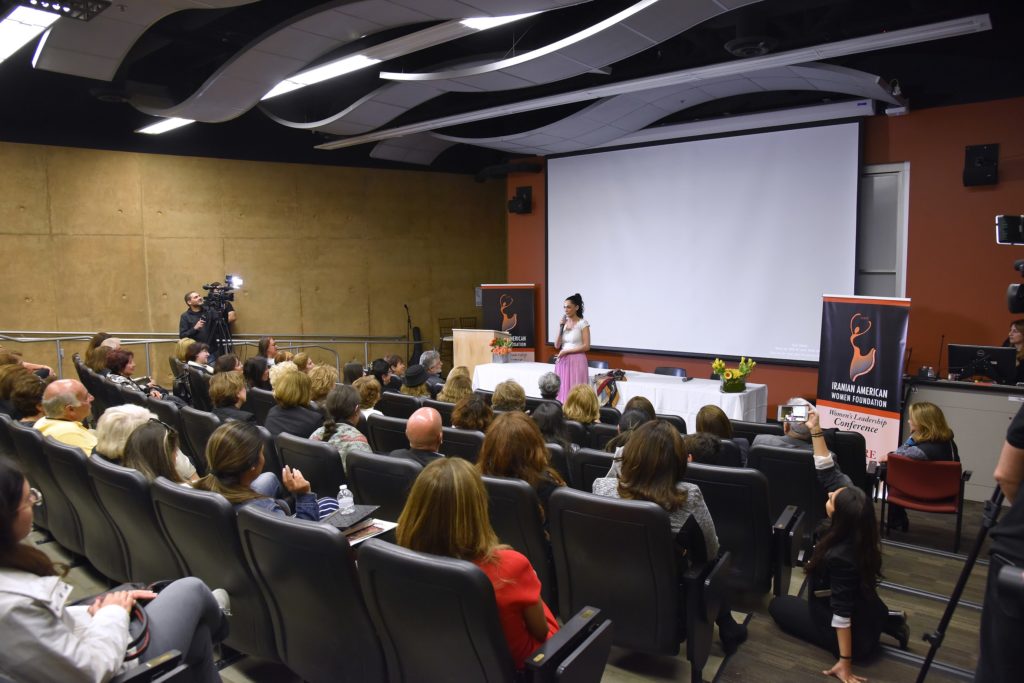 Happy International Women's Day from IAWF!
Since the turn of the 20th century, March 8th globally commemorates the social, economic, and political achievements of women while advocating for gender parity. Coming on the heels of #MeToo and #TimesUp, the theme for this year's International Women's Day is a call-to-action for all of us to #PressforProgress.
The Iranian American Women Foundation partnered with the University of California Irvine (UCI) Samuel Jordan Center for Persian Studies and Culture to invite the local community to celebrate International Women's Day on Saturday, March 3, 2018. Approximately 120 people attended the sold-out event at UCI, featuring 3 panels showcasing the stories and work of Iranian women in the arts.
The event opened with a networking hour, followed by welcoming remarks offered by Dr. Touraj Daryaee, Director of the Samuel Jordan Center for Persian Studies and Culture, and Ms. Mariam Khosravani, Founder of the Iranian American Women Foundation.
Shahrzad Ardalan moderated the panel "Rhythm of the Souls" with musicians Mamak Khadem and Ziba Shirazi. After sharing the motivation and journeys underlying their professional successes, each provided a special performance. Khadem introduced the audience to her unique trance style, syncing her percussion skills and beautiful voice with the Macedonian brass band and narratives, backdropped by interviews and scenes from the Iranian landscape. Ziba Shirazi strummed her guitar while she gracefully told the story of the transformation of her music through prose and song.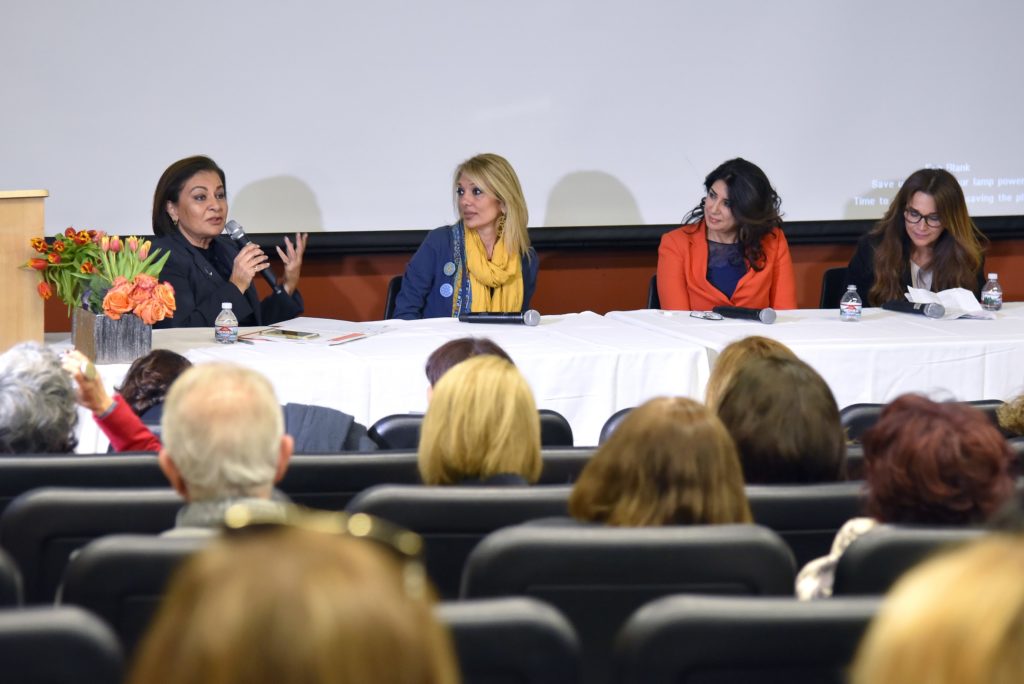 The second panel, "Art in Progress" was moderated by Homa Sarshar and featured visual artists Fariba Ameri, Fatemeh Burnes, and Mahsa Shoeleh. A slideshow portrayed each artist's work as she explained her inspiration, creative process, and meaning behind a piece of choice. The artists shared the challenges of their field with the audience, discussing gender dynamics and how to delineate the boundaries necessary to maintaining a work-life balance.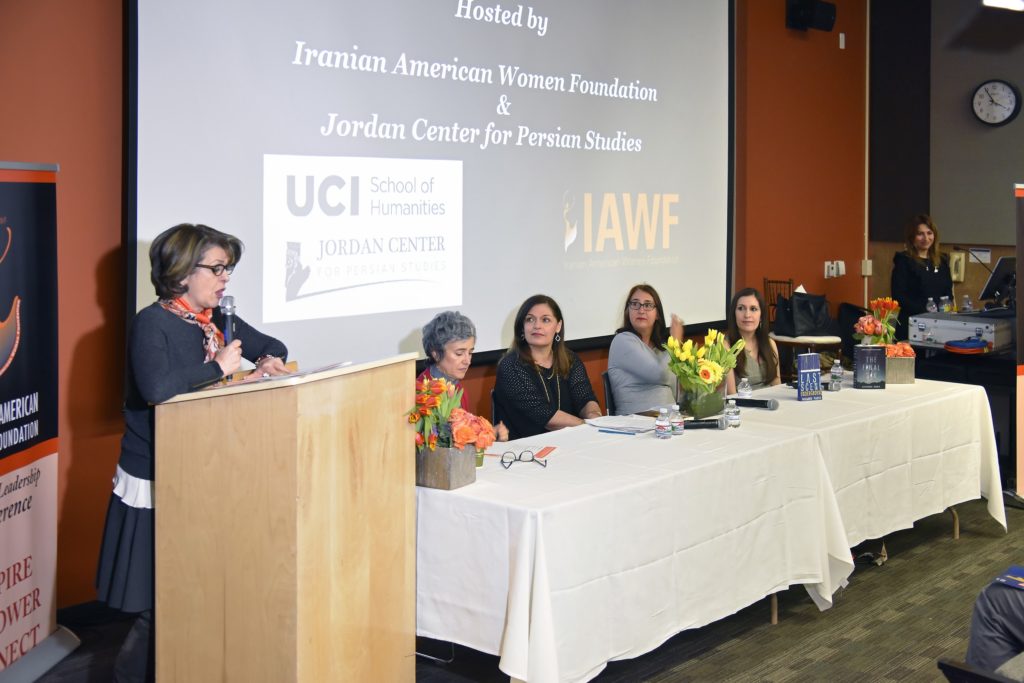 "Tales of Inspiration" was the final panel of the day and moderated by Catherine Sameh. Authors Alexandra Monir, Azadeh Tabazadeh, and Roxanne Varzi provided poignant remarks about identity as each described the development of their characters and what drove them to tell these stories. While the central character of Azadeh Tabazadeh's book The Sky Detective: A Memoir is herself, the fiction in Alexandra Monir's Timeless series and Roxanne Varzi's Last Scene Underground: An Ethnographic Novel of Iran all reveal the important contribution these diverse, real and imagined stories provide to readers as well as the American literary tradition.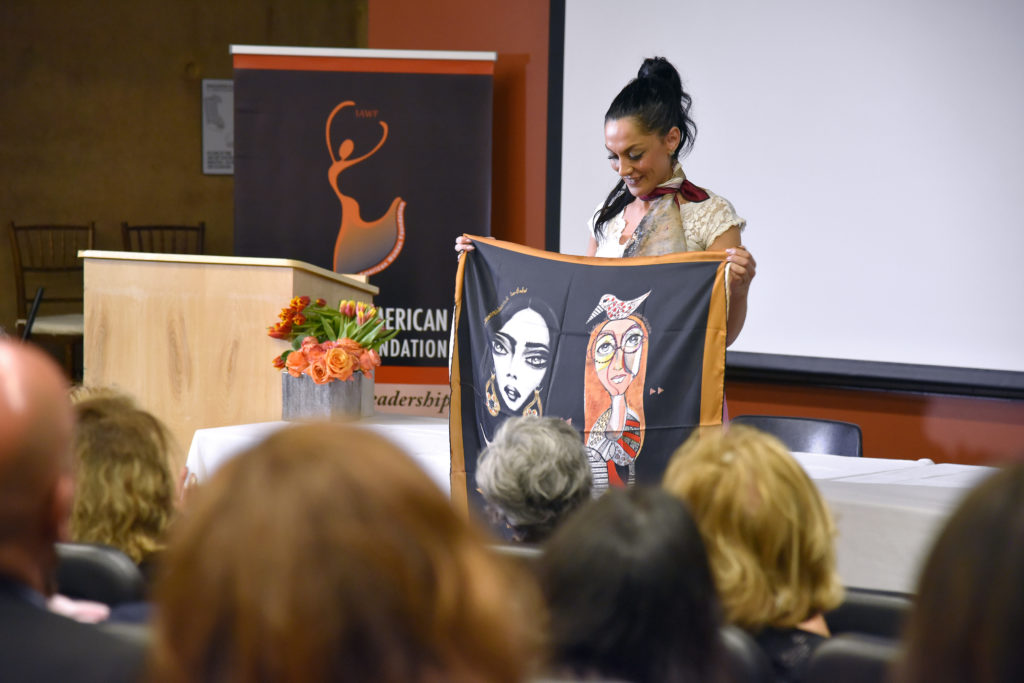 The program ended with singer and philanthropist Arghavan Agida's own tale of inspiration. Since gaining fame through Googoosh's Music Academy, she has been recognized as an Ambassador for UN Women in Sweden and founded Creative Changemakers, an organization devoted to using creative expression to empower and build bridges. She introduced her most recent project, #ARTDOM, a collaborative program pairing female Swedish and Iranian artists, before singing her song "Zan" with black-and-white video footage of women who inspire her. The event ended on a joyous, uniting note, with Arghavan inviting Ziba Shirazi and the audience to dance and sing along to Hayedeh's famous "Gole Sangam. "