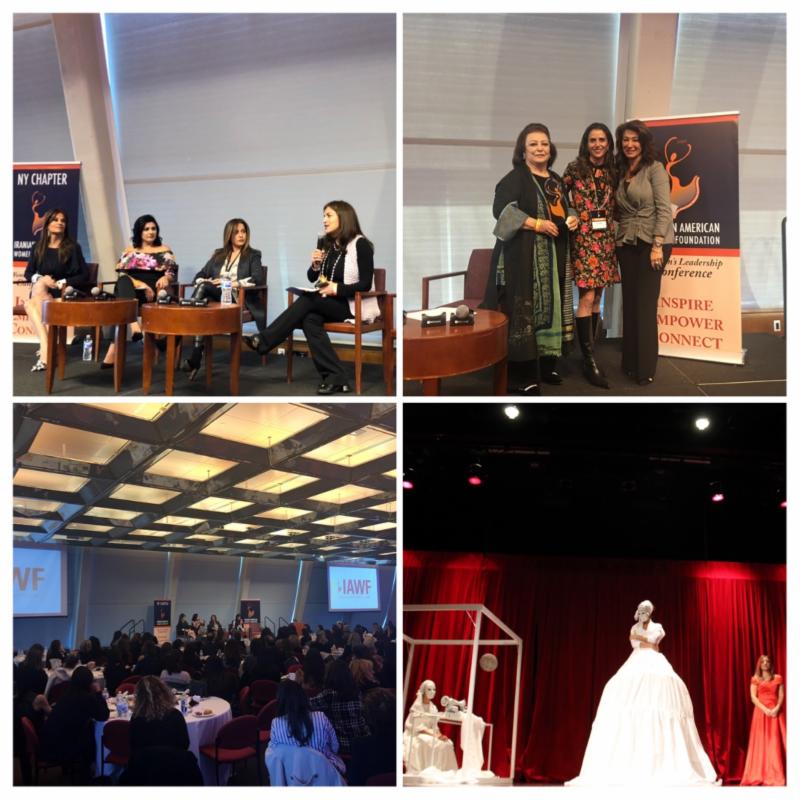 The Iranian American Women's Leadership Conference in New York was held on November 11, 2018 as another sold-out successful IAWF event that brought together over 300 women and men as it delivered a series of panels on the theme of "My Voice Beyond Limits."
The conference showcased many great Iranian American women from the NY region and around the country as they addressed the importance of finding and owning our individual voices to further knowing and appreciating our own worth. From highlighting the current disruptive market that women can leverage AND featuring young entrepreneurs pursuing their passion TO the importance of a positive mindset in mitigating obstacles AND most importantly, extending our voices through civic engagement, the conference was a great day of connecting, empowering and inspiring the very energized audience.
IAWF Founder Mariam Khosravani also presented the SHIRZAN award to Maryam Panahy Ansary for her outstanding contributions to our community after a warm fire chat discussion led by committee member Laya Khadjavi. The conference later closed with a special performance during the reception hour by the Safarani Sisters.
We owe a heartfelt thanks to the New York Planning Committee Members for their labor of love and for helping us host the 17th Women's Leadership Conference in the Big Apple on November 11. The time, commitment and passion they all extended to our cause allows the Iranian American Women Foundation to keep growing and spreading its message of empowerment, connection, and inspiration!